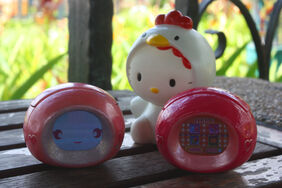 Welcome to Mixed Reality Lab Wiki

Edit
Mixed Reality Lab Wiki is a collaborative website about research in the Mixed Reality Lab, Singapore
About Mixed Reality Lab
Edit
The Mixed Reality Lab, at the National University of Singapore, is aiming to push the boundaries of research into interactive new media technologies through the combination of technology, art, and creativity.
Experience Reports by Lab Members
Here lab members describe their experiences and views at various conferences, exhibitions and international events.
Forum for discussions about Mixed Reality Lab
Latest activity
Edit
Ad blocker interference detected!
Wikia is a free-to-use site that makes money from advertising. We have a modified experience for viewers using ad blockers

Wikia is not accessible if you've made further modifications. Remove the custom ad blocker rule(s) and the page will load as expected.